Anyone who is unable to use conventional transit due to their disability is eligible to apply for care-A-van service.
The service uses fully accessible transit vehicles supplemented in partnership with local taxi providers.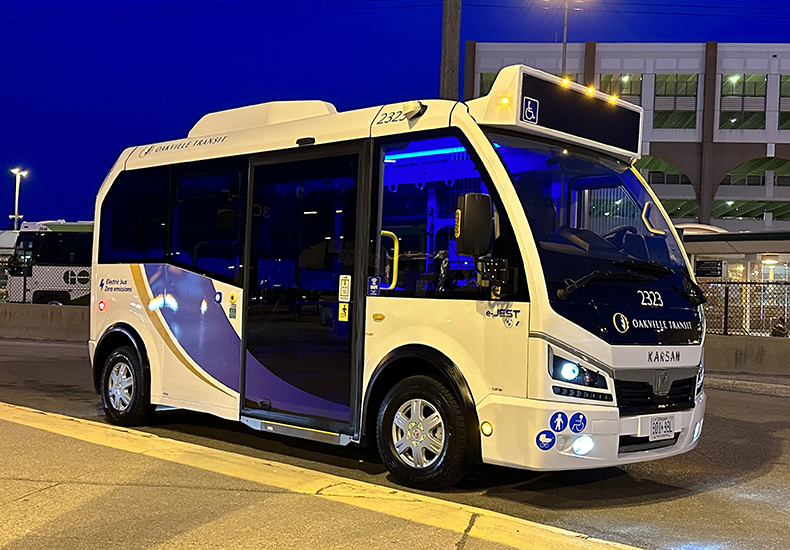 To apply for care-A-van service you must complete an application form available at:
Oakville Transit office, 430 Wyecroft Road
Town Hall, 1225 Trafalgar Road
call

905-337-9222

to have one mailed to you
Specialized Transit Application Form
Completed forms can be returned by:
Fax:

905-338-4166

Email: mobility@oakville.ca
Mail:
Specialized Transit Application Office
c/o Oakville Transit
1225 Trafalgar Road
Oakville, ON L6H 0H3
In person: Oakville Transit office, 430 Wyecroft Road, during regular business hours, Monday to Friday, 8:30 a.m. to 4:30 p.m.
Applications terms
Applications for specialized transit service must be certified by a medical practitioner and will be reviewed for approval within 14 calendar days from date of receipt.
The 14 calendar days starts from the time of receipt of a fully completed application, including any additional information required and/or an in person assessment.
If an application is not processed within the 14 calendar day period the applicant will be granted temporary eligibility until such time as the final determination of eligibility is rendered.
If approved, eligibility will be granted on an unconditional, conditional or temporary basis.
There is one joint application form for Oakville care-A-van, Burlington Transit and Milton access+.
The information provided in the application form will be used to determine eligibility.
The application will be reviewed by the representative of the service providers for the purpose of determining eligibility for the respective service.
Applicants may also be asked to attend in-person interviews with a representative of the service providers to assist in the assessment of the eligibility.
The representatives of the service providers may also contact the healthcare professional who completes Part B of the application form to release information to the representative for the purposes of determining eligibility. This includes the application review process and the appeal process.
Continued eligibility may be re-assessed from time to time by the service providers.
You will be contacted by mail to confirm if you have been approved or denied eligibility.
If you are found to be ineligible for service, you may appeal the decision in writing within 60 days of the date on the denial letter.
Send your appeal letter by regular mail, fax or email:
Para-Transit Application Office
c/o Oakville Transit
1225 Trafalgar Road
Oakville, ON L6H 0H3
Fax: 905-338-4166
mobility@oakville.ca
An independent appeal committee will review your appeal and make a decision. As part of the review, you may be asked to attend an in-person interview with the appeal committee. If that is required, a meeting date will be set and transportation will be provided for you. Once a decision has been reached, you will be notified by letter.
If your appeal is denied, you must wait 12 months before re-applying for service unless there is a significant and documented change in your ability to use public transit.
Use the On Demand self-serve booking service to book, cancel and confirm your own rides by phone, online or with the Amble mobile app.
Know the addresses of the origin and destination of the ride, pick-up and drop-off times, and whether or not you will be travelling alone or with an attendant/support person.
If you wish to book a ride to the same location at the same time each week (known as subscription trips) contact our office one week in advance of the first ride.
Phone
Call 905-337-9222, Monday to Friday, 8:30 a.m. to 4:30 p.m. to make a booking with a care-A-van coordinator.
Online
Visit the Amble website.
Mobile app
Download the Amble App for iPhone
Download the Amble App for Android
All customers are required to pay full Oakville Transit fare each time they board a vehicle.
If using cash, please pay with exact change as drivers do not carry change.
Visit our Fares page for pricing.
Oakville Transit is committed to providing a safe and secure ride for all passengers onboard our care-A-van vehicles.
All customers are required to wear their seatbelt as per the Highway Traffic Act. Customers who travel in a wheelchair will be secured by the driver in the vehicle using the shoulder and lap belt securements.
Customers who travel in a scooter or a transport chair are required to transfer to a seat and wear the seatbelt as per the Highway Traffic Act.
Customers who travel in a manual wheelchair are required to have a wheelchair lap belt and functioning foot rests to ensure customer safety when being assisted to/from the vehicle.
CCTV cameras are installed in our vehicles for the safety of the customers and driver.
We care about your safety
If you are concerned about any part of your trip, please contact us immediately at 905-337-9222.
Oakville care-A-van services can be used to travel within the municipal boundary of Oakville.
If you are traveling beyond Oakville, connections will be required with Burlington Handi-Van and Peel TransHelp. It is the responsibility of the customer to make their own bookings that connect at transfer points.
---
Burlington Handi-Van
Which transfer location you use will be determined by your originating pick-up address.
For pick-ups north of Upper Middle Road in Oakville or Burlington, the transfer location is at the Oakville Trafalgar Memorial Hospital, west side, ambulatory care door, 3001 Hospital Gate, Oakville.
For pick-ups south of Upper Middle Road in Oakville or Burlington, the transfer location is at the Appleby GO station, 5111 Fairview Street, Burlington.
When booking your trip
Contact both Oakville Transit and Burlington Handi-Van to book trips from one community to the other
Book the first part of your trip and staff will give you the transfer location based on where your trip is originating
Book the second part of your trip using the transfer location provided from your first booking
If you are using a self-serve booking option, please ensure you select the correct transfer location based on the originating address, as per the criteria noted above.
---
Peel TransHelp
The transfer location with Peel TransHelp is in front of Building D1 at Sheridan College, 1430 Trafalgar Road, Oakville.
When booking your trip
Contact both Oakville Transit and Peel TransHelp to book trips from one community to the other
Book the first part of your trip to travel to Sheridan College in Oakville
Book the second part of your trip for pick-up from Sheridan College in Oakville
care-A-van vehicles are safe, comfortable and accessible, and include the following features:
Low floor
Equipped with one wheelchair/scooter entrance ramp with two-inch wheel safety guards
Oversized entrance doors to allow for larger-size wheelchairs and scooters
Can accommodate up to five wheelchair/scooter passengers at the same time
Air-conditioned
Entrance and ramp lighting
Kneeling feature which allows ramps to be lowered
Grab bars, handrails and stanchions
Anti-slip floor covering
Rub rails
Fluorescent lighting
Fire suppression system
Passenger responsibilities
To ensure the care-A-van service benefits everyone who uses it, customers are responsible for using the service appropriately. When one passenger disrupts the service due to inappropriate use or unrealistic expectations, transportation for other customers is affected.
Care-A-van reserves the right to deny service for customers who do not comply with care-A-van policies and procedures.
Customers must be prepared to show their care-A-van ID card to the driver
Customers must be secured in the vehicle
Customers must be ready and waiting for the vehicle 10 minutes on either side of the scheduled pick-up time. Vehicles will not wait for late customers and staff will not call customers to ask if they are ready for their trip.
No-show and late cancellations
Late cancels, no-shows and cancels-at-the-door negatively affect the service for everyone. They are also costly and make the system less productive.
When a customer does not show up for a trip or cancels at the last minute, our resources cannot be used for other care-A-van customers. Customers are required to provide more than four hours' notice before their scheduled pick up time to cancel a trip; otherwise it will be considered a late cancellation.
Inclement weather
Service may be modified depending on the severity of the weather. To ensure the safety of both the drivers and passengers, customers must ensure all snow, ice and other debris have been cleared to produce a clear path to and from the first accessible door of the residence. If the street is not clear of snow and ice, and it is not safe for the vehicle to travel, the customer will be notified by care-A-van staff to advise of the trip cancellation.
Attendants and support persons
The medical professional completing Part B of the application will have deemed on the application if the customer requires an attendant/support person. All attendants/support persons travel at no charge, but must board and disembark at the same location as the passenger, and travel with the passenger at all times, providing the required care to the customer. care-A-van drivers are not attendants/support persons. care-A-van customers may be able to be an attendant/support person for another care-A-van passenger, but only if confirmed by a medical practitioner.
Act As An Attendant / Support Person On Care-A-Van Form
Companions
Each eligible passenger can travel with a companion if there is space available. The companion is required to tender the correct fare. Customers must mention at the time of booking if their companion travels with a mobility aid. Care-A-van will not transport customers who are not pre-booked for a trip.
Visitors
Care-A-van will accept any visitor that is registered with any specialized transit authority.
Mobility devices
The Canadian Standards Association is responsible for developing and enforcing accessibility requirements for transit vehicles. Care-A-van can accommodate the following mobility devices and wheelchairs:
Weighs no more than a combined weight of a maximum of 600 lbs. The maximum base dimension for a mobility device shall not exceed 30 x 50 inches. Mobility devices exceeding the rated capacity of vehicle ramps may be denied access if they create safety or mechanical concerns
The device must be able to fit on the ramp and within the securement area so it does not block the aisle or interfere with an evacuation in the event of an emergency
care-a-van does not transport empty mobility aids
If you use a mobility aid or wheelchair, please ensure it is clean and in good working condition. It is the customer's responsibility to ensure that there are no loose or broken parts and both foot rests are attached to the wheelchair. Transportation may be refused if the mobility aid or wheelchair is unsafe.
Door to door service
We will provide door-to-door service under the following conditions:
From the first public accessible door to the first public accessible door
For customers using a manual wheelchair, one step
For customers using a power wheelchair or scooter, no steps. Ramps should comply with Ontario Building Code (OBC) standards
For customers with walkers, canes, or other portable mobility devices or without a mobility device, five steps
Service animals and pets
Customers using a service animal or bringing a pet on board a vehicle are responsible for the animal and will be held liable for the behaviour of the animal. Service animals will sit on the floor of the vehicle and are not allowed on the seats. Pets will be transported in a carrier and must be handled by the customer only. The customer must inform the care-a-van Coordinator at the time of booking if they are travelling with a service animal or pet.
Personal belongings
Customers are responsible for all items they carry with them. Drivers do not assist with groceries, personal belongings, parcels or with large or heavy shopping items. Customers have a four shopping bag limit. This is to ensure there is space for other customers when travelling.
---
Definitions
Late cancellation
Any booked trip cancelled less than four hours before the scheduled pick-up time. This includes trips that are booked as a same-day trip request.
Cancel-at-the-Door
Any booked trip cancelled after the care-A-van vehicle or taxi has arrived at the pick-up location.
No-show
Any trip booked where the care-A-van vehicle or taxi arrives at the pick-up location and the customer is not there.
If the customer has booked a return trip (to a location and back), and is a no-show for the first trip, then the return trip will automatically be cancelled. If the customer still requires the return trip, they are required to make a new booking.
A violation occurs and is tracked when a customer has more than three incidents per month. This can happen through a combination of Late Cancellations, Cancel-at-the Door or No-Shows.
Written warnings will be issued for infractions of care-A-van policies. Additional incidents will result in a review of care-A-van service eligibility and could lead to suspension of service.
---
care-A-van: Watch on YouTube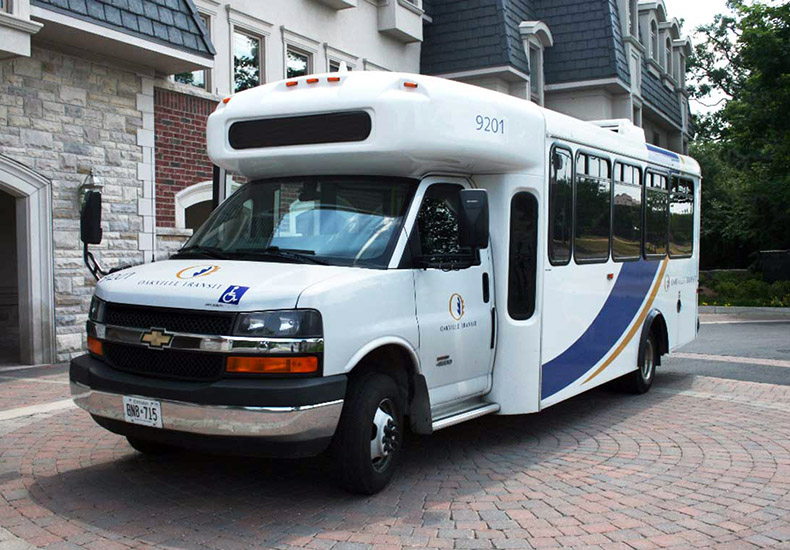 care-A-van customer service